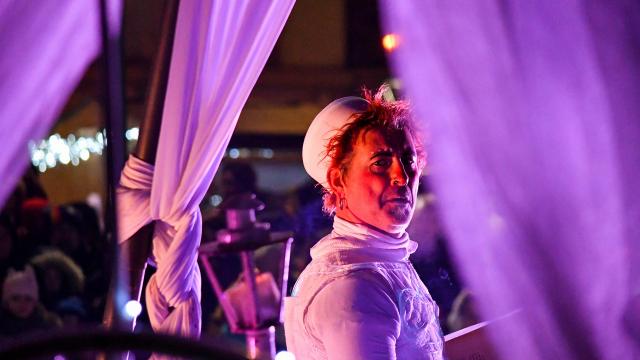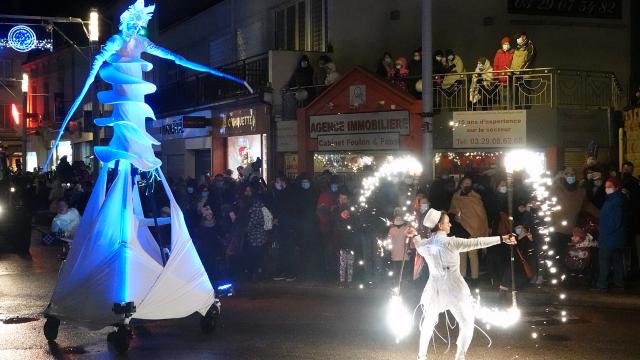 Pyrotechnic shows, St. Nicholas parade, Christmas concert, ice sculpture, Christmas market, Santa's presence – we'd been warned about the many events planned in Vittel during our stay, so the kids had already drawn up a program for the weekend so we wouldn't miss any of the magical moments on offer!
Well wrapped up in our coats and scarves, we arrived to enjoy the window decorations in the shopping street, wonderfully decorated for the festive season. The illuminations delight the children (and us too!). The scent of mulled wine and spices is in the air, and we're close to the Christmas market in Parc Badenweiller, which we'll visit later. For the moment, we're looking for the best spot to watch the procession. A fabulous show that the children have been dying to see.
We're in place, and like us, many onlookers have done the same. Already the first notes of music ring out and in the distance the troupe takes shape. It's magical, and you can see the wonder in everyone's eyes! As they move forward, the audience forms behind them in a procession and accompanies the troupe in applause! It's truly dazzling!